Sherwood Memorial Park
Founded in 1928, Sherwood Memorial Park offers a warm, breathtaking setting for peaceful and yet inspirational reflection. Serene elements of nature combine with exquisite and carefully planned architectural elements. Glorious tree-lined avenues, simple sculptures and flowing fountains dot the expanse of more than 100 acres nestled among the Blue Ridge Mountains.
Community Easter Drama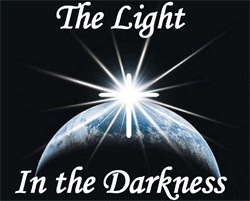 Come out and join us for our annual Easter events in the Sherwood Amphitheater: "The Light in the Darkness," the family friendly outdoor Easter drama on April 3 & 4 at 7:30 pm and the Easter Sunrise Service with the Salem Ministers Association, Sunday April 5 at 7:00 am. All events are free and open to the public. Come join us for these unique and inspirational events!